A friend of mine has always argued that death comes in threes:
Howard Zinn
(should be reading this soon),
J.D. Salinger
(just read
Catcher in the Rye
),
Jay Reatard
(never actually listened to him). And I recently lost my paternal grandmother.
She has been in a deteriorating condition for almost a decade due to Osteoporetic breaks which would never heal. More recently I received an e-mail from my father (under the advisement of his father, and his brother) that my grandmother was on the verge of death and we should all "pray" for her or keep her in our thoughts. My brother and I decided it was probably a good time to go back to Mexico City and see her one last time. This happened several weeks ago.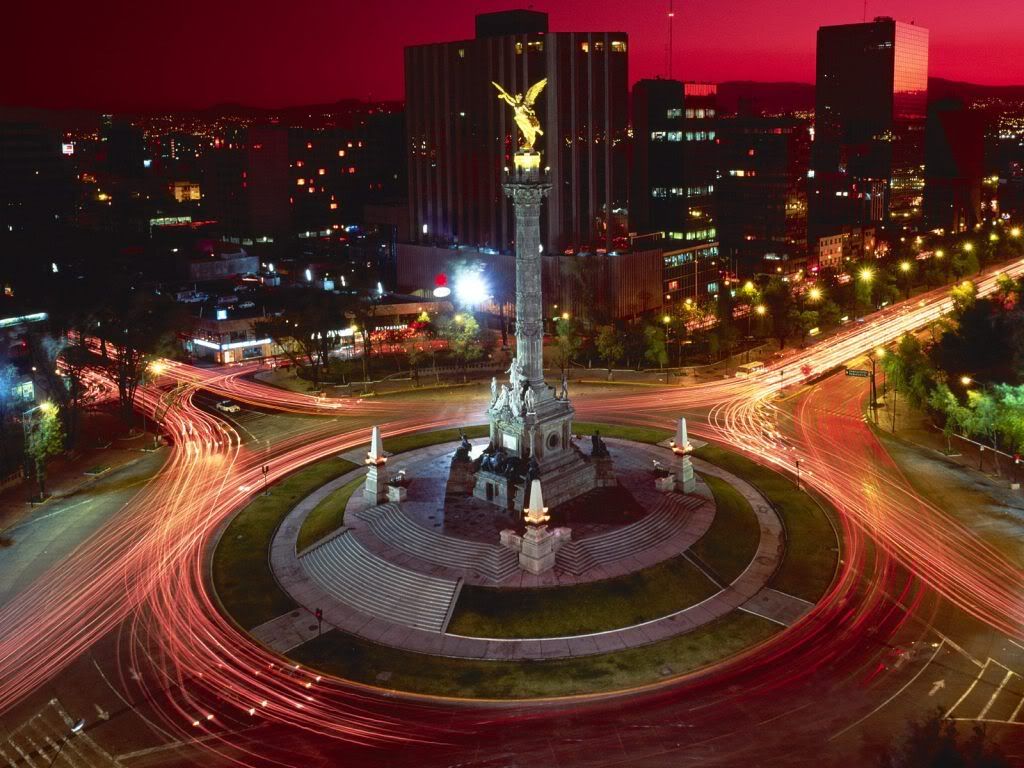 The return to Mexico City (after 6-7 years) was amazing, beautiful, and sad. Unlike freezing, snow-ladden Pittsburgh, Mexico City was warm, balmy, and the sunlight sat on the city like that of summers in the American Midwest. This city is a construction of nostalgia for me in a lot of ways, associated with an idealized period of my youth before my family's departure for a new life in the United States. The mix of colonial, minimalist/modernist architecture, and the improvisations of those at the bottom of the economy with concrete and corrugated aluminum spread out in immense and counterintuitive patterns. It's a city pulsing with life and imperial decay, corruption and movement. After a long stint at a mezcal bar with my cousin and his girlfriend, and discussions with family I realized that I could really live in Mexico City.
Seeing the father's side of the family for the first time in years was also gratifying and worthwhile now that I am starting relearn my Spanish back. Although there was a prolonged argument about "human nature" (whatever that is) where I got really hostile over a plate of molé. But I think my insecurity about my ability to communicate along with the easy mapable positions of everyone at the table, made me angrier than it should have.
Seeing my tiny grandmother almost incapable of communicating, over her pain-medications effects and her persistent pain (broken femur, hip, and pelvis), falling asleep from the effort of straining to talk was very difficult. As was having to lift her up in a set of sheets in order to help change her bed--she was wincing terribly. I spent a half hour the night before my return just telling her that I was happy, expressing my feelings for her, and that I looked forward to seeing her again. She died a few weeks later, not from anything specific (osteoporosis isn't terminal it's just degenerative) but from what I am assuming is a lack of will to live. I've always thought such statements were always some sort of mystical/bullshit explanation for the limits of medical science to chart reasons for death, but I believe it now. Her exhaustion, discomfort and the ceaseless arguments between family members about how to best care for her probably did her in.
We haven't been close in years, with decreasingly frequent visits (given my financial limitations), and some personal realizations that wouldn't jibe with her devout catholicism (gay), but I have such fond recollections about the gentle care she provided me as a child and the scent of the cream she used on her hands. So saccharine, I know.